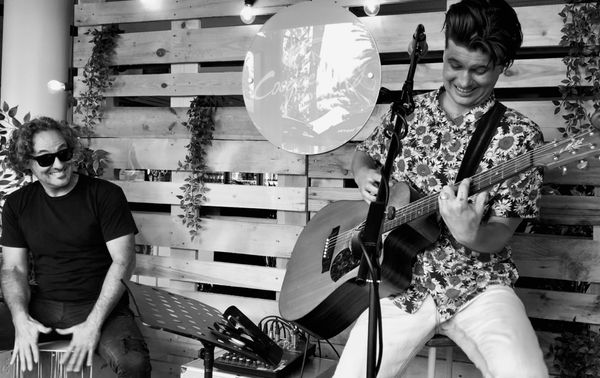 Fifth Whisky Duo is made up of both Michael Kopp on acoustic guitar and vocals and Anthony Cianci on drums or percussion.
Their repertoire is a mix of blues, country and sing along classics just as you would expect to hear from an old school juke box.
A love of whiskey and a thirst for playing to an audience regularly results in a positive response from the crowd. Expect to hear songs from artists such as David Bowie, Elvis, The Ronettes, Dolly Parton and Dire Straits to name a few. For Trio format, just add sax to take it to the next level.